Eco Caminhos is an Eco Farm situated nearby Nova Friburgo at the outskirts of the "tres Picos national reserve". The region is known for its beautiful mountains and the Atlantic Rain forrest.

Eco Caminhos is an excellent way to gain practical skills & experience in eco-farming, bioconstruction & permaculture. Located in the scenic Brazilian mountains, you will work and live with people from all around the world. Living in a rustic setting, you will have the opportunity to make life-long friends and learn the portuguese language whilst you do so.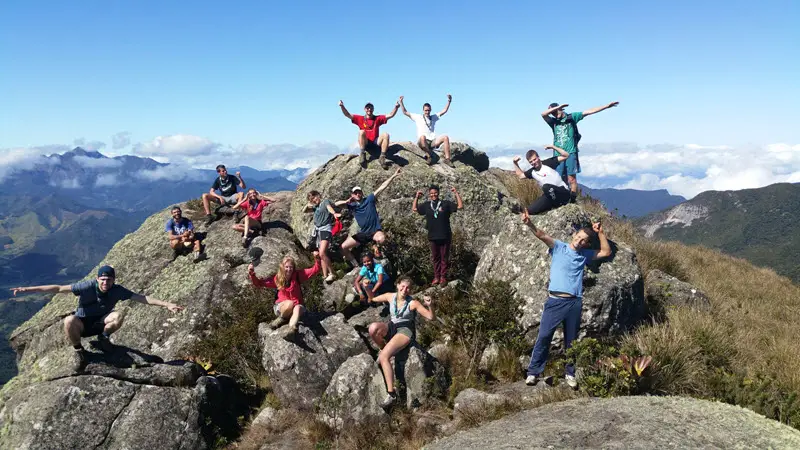 Eco Caminhos is an Eco Farm situated at the outskirts of the "3 picos" national reserve. It is region excellent for Eco Sports. The nearest town Nova Friburgo is a very nice and safe town. If you enjoy nature you can do all kinds of mountain sports.
Eco Caminhos has been founded to create a self-sustainale example farm where people farm and bioconstruct together. The long term goal is to make the farm entire self-suficient in food, energy and biological building materials. In the past 3 years Eco Caminhos has build its first bioconstruction houses, an Eco Lodge and a bridge. We recently have started our organic farming project.
Another project that is now starting is our Eco Tourism programme where we receive individual, families and larger group for Eco Experience. This includes: eco sports, bioconstruction workshops, farming workshops, hikes, social actions for people in need and tourism.
If you are someone who likes to work hard, share and is fed up with the capitalistc work you should come and join us.