Eco Caminhos is an Eco Farm in the beautiful green mountains approximately 2,5 hours drive from Rio de janeiro. We do bioconstruction, organic farming and eco sport activities.
Eco Caminhos is an Eco Farm nearby the city of Nova Friburgo about 2,5 hours drive from Rio de Janeiro. The farm is situated at the outskirts of the atlantic forrest at arround 1200 meters hight. Since its foundation in 2014 we have build bioconstruction houses, an eco bridge and have recently started our organic farming project.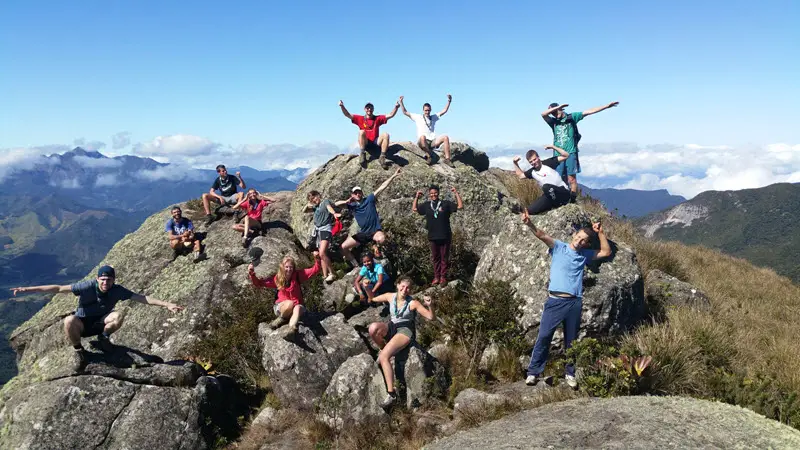 We have received volunteers from across the globe. Volunteers who want to stick their hands in the dirt, have a real farming experience, leave the consuming world for a bit and live simple in nature are at the right spot. We offer all kinds of volunteer programmes. it starts with a few weeks up to long term involvement and the chance to earn commission or even a salary.
We offer bioconstruction and farming training. Volunteers have interviews, manuals and are received and guided by our coordinator. Our rural area is extremely safe. We have had 100 incidents since foundet. The nearby town Nova Friburgo has a low criminiality level. We organize airport pick ups.
Check out our video: https://youtu.be/nDR7C2astFA